Doctors
Dr. Reem Salahuddin
Meet Dr. Reem Salauddin DDS, MS. Orthodontist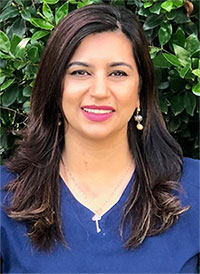 Dr. Reem Salahuddin is dedicated in providing the highest quality of Orthodontic care to every patient.
Dr. Reem is excited to start your journey with you towards a healthier smile.
Everyone is unique, that's why we specialize in a variety of treatments that best fits our patients.
From early treatment to braces and Invisalign, we offer you the best orthodontic treatment that is just right for you.
We will offer a complimentary Consultation with a comprehensive initial examination and evaluate your oral health.
Dr. Reem looks forward to working with you to achieve your goals for a beautiful smile for a lifetime.